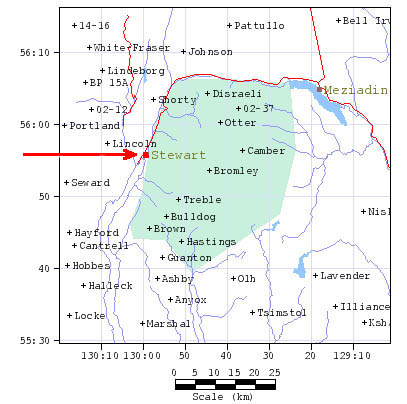 The towns of Stewart (in British Columbia) and Hyder (in Alaska) lie a few miles apart at the head of a fjord. The fjord is lined on either side with tall ice-capped peaks.

Behind the peaks on the east side of the fjord is a huge ice field covering around 1000 sq miles (approx 1500 sq km). It varies in size somewhat by season, and is shrinking as global warming takes place. A number of glaciers around the edges run off this ice-field.

The only practical way to enjoy the spectacular scenery is by helicopter - unless you want to emulate the early prospectors and miners who spent days scrambling some 6000 feet (1800 meters) in altitude up steep scree-covered slopes just to get to the edge.