Mountain View, a town in the heart of Silcon Valley, is home to many "Tech Giants" including Google.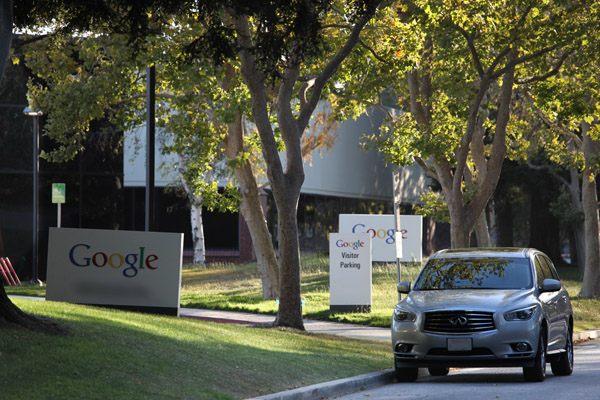 The Google campus stretches over many buildings covering several blocks in all directions. Shady tree-lined roads run between these buildings, joining together the parking lots next to each building.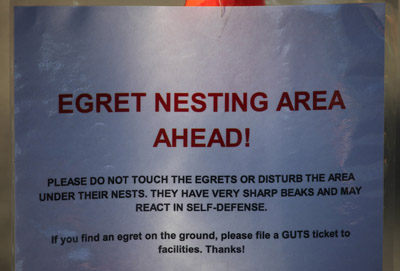 At one point, one of these roads between buildings is blocked off with a series of traffic cones, each of which carries a sign:

The road passes between a number of Google buildings, and is blocked off for vehicle traffic for between 50 and 100 yards. Lining this short stretch there are a handfull of large mature Sycamore trees.