Aerial Views In And Around San Francisco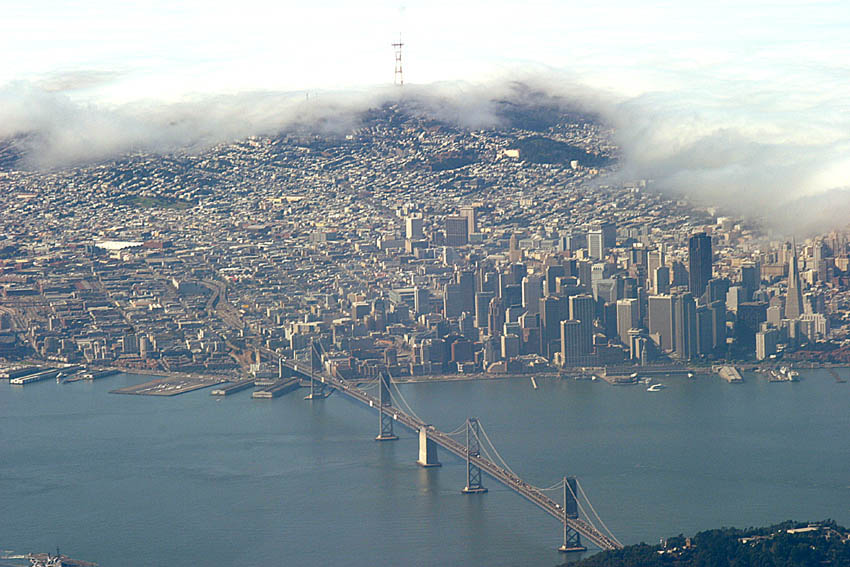 The Bay Bridge is seen leading to Treasure Island (bottom right) with Sutro Tower at the top middle. Downtown is to the right of the bridge with the classical San Francisco fog rolling in from the Pacific
The same shot taken a few moments later in the flight. Note the aircraft carrier on the left heading for Oakland.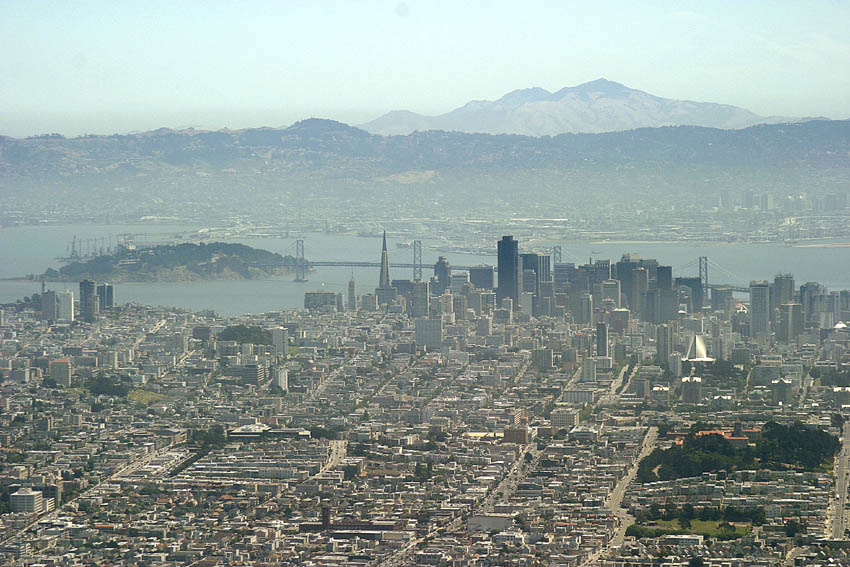 A view from the other side looking towards Oakland and Mount Diablo. The Trans-America Pyramid is in front of the Bay Bridge which leads to Treasure Island and on to Oakland.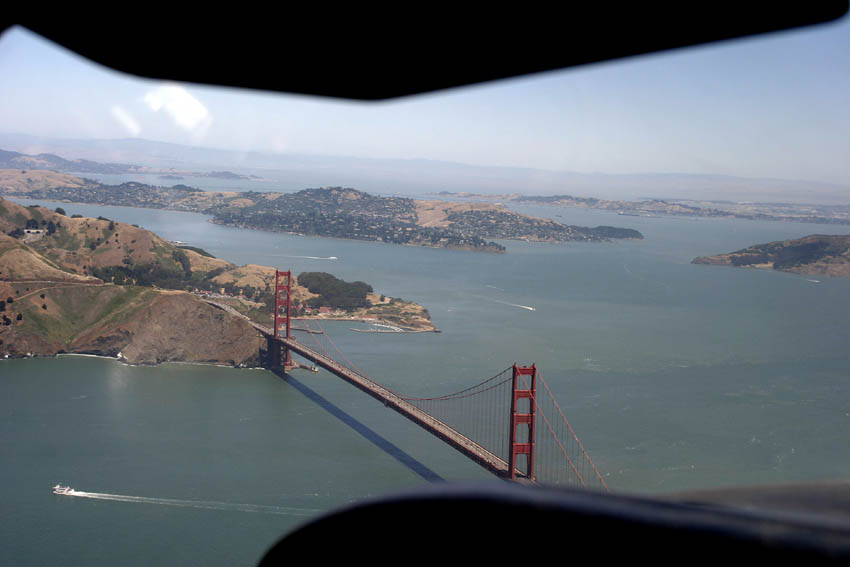 We are right over the San Francisco waterfront here, looking north-east over the Golden Gate Bridge towards Belvedere.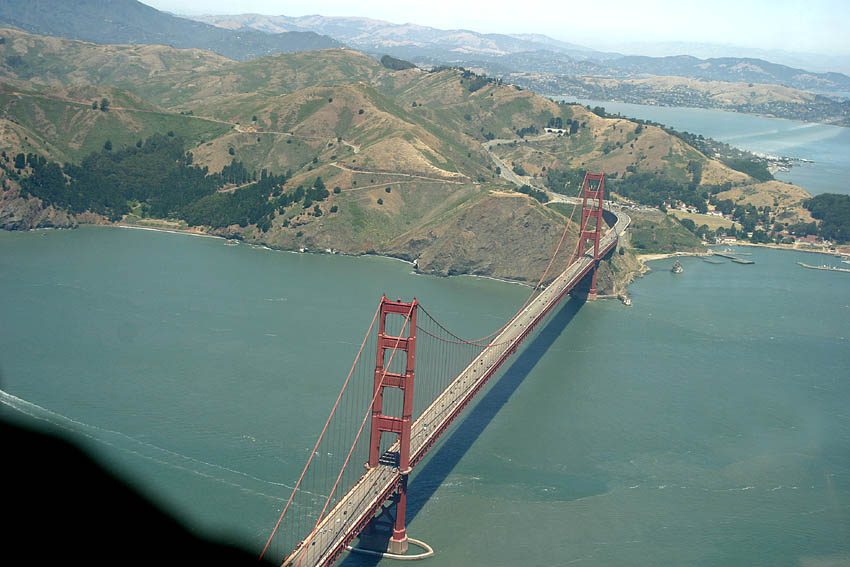 A few seconds later in the flight, we are now looking north over the Golden Gate Bridge towards the Marin headlands.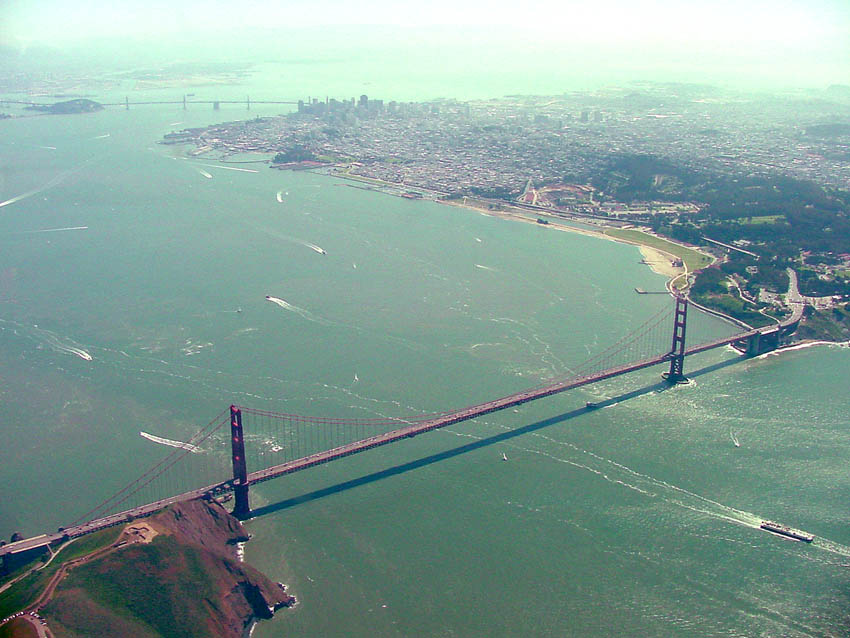 Here's a wide angle view of the Golden Gate Bridge with the city behind it. Just to the left of the far end of the bridge lies Crissy Field and The Marina, beyond that the curve of the main waterfront of the city, leading round to the Bay Bridge beyond that.
Now we come in closer to be able to look back at the city's "tourist" warefront. Bottom right (opposite the end of the breakwater) is the tall sailing ship Balclutha. Further left at opposite the other end of the breakwater we can see the S.S. Jeremiah O'Brien, the last of the famous Liberty Ships from WWII. Then just beyond it we can just make out the submarine USS Pampanito.

Columbus Avenue can be seen leading towards the TransAmerica Pyramid, and the Pier 39 tourist trap is on the extreme left.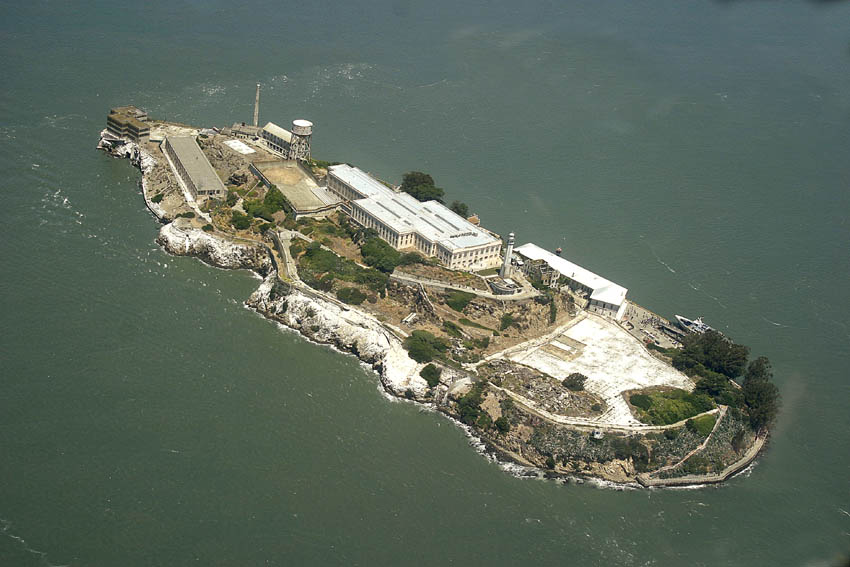 A few seconds later in the flight, and we are looking at Alcatraz Island with the old prison on it - now also a tourist attractant.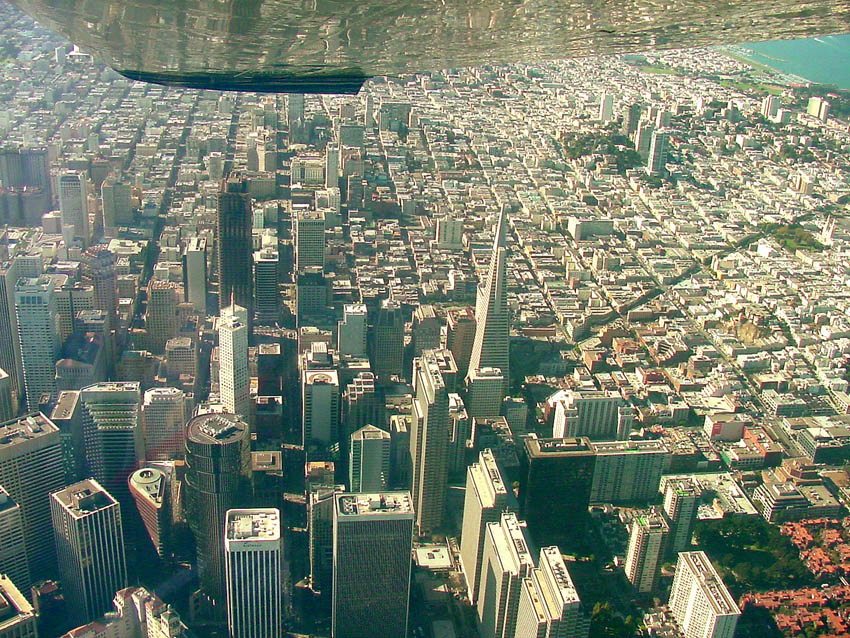 We now turn right to pass over downtown. We can see Columbus Avenue coming in from the right, leading to the TransAmerica Pyramid and the Financial District. Just beyond this a little higher up in the picture lies Chinatown.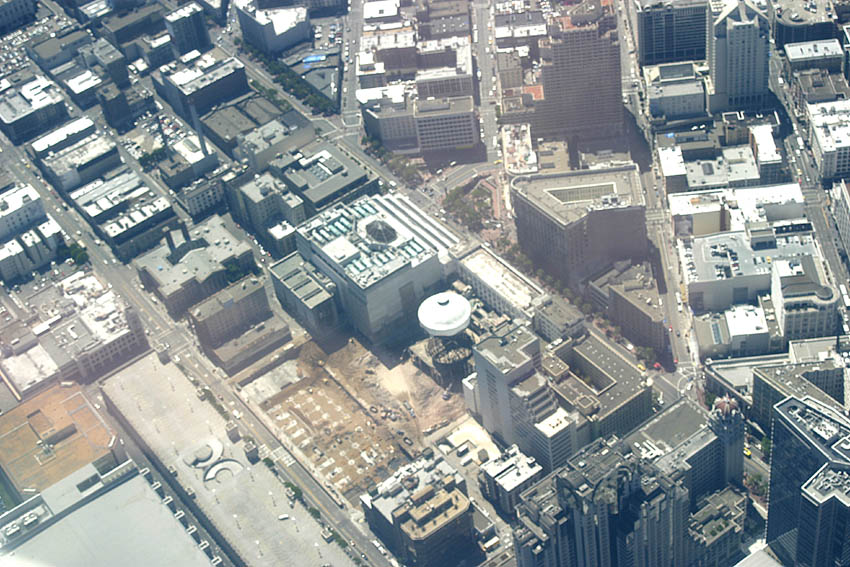 And seconds later we are over Market Street - the main drag through San Francisco. The triangular building just to the right of the center of the picture is at the intersection of Market (which heads diagonally to top left of picture) and Stockton which heads more vertically towards the top of the picture.

The next intersection towards the left up Market Street is Powell, and right there is Hallidie Plaza - ground zero for tourists. The very large "roof" bottom left of the picture is in fact the top floor of the "Fifth and Mission" parking garage - ground zero for locals driving into the city for the occasional visit.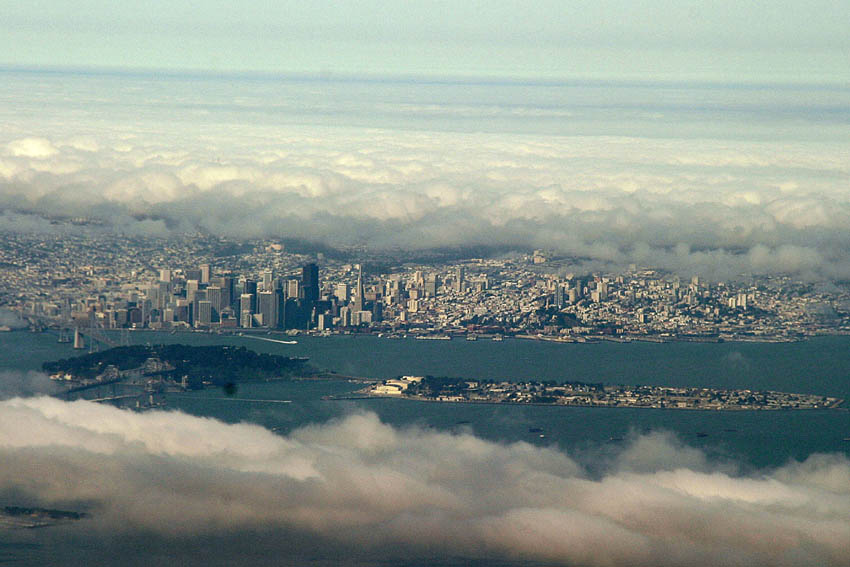 Finally we head back home, a final view of the city in its more natural state - peeking through a hole in the fog.