The Rolls has been lovingly restored with new coachwork as more befits a car of this stature, both in authenticity and aesthetics, by Wilkinson's of Manchester. The coachwork is of the type of "Roi des Belges", popularized after a design originally commissioned by The King of The Belgians.
Here we see it being used to chauffeur H.R.H. Princess Margaret to an Agricultural Show some time in the 1970's.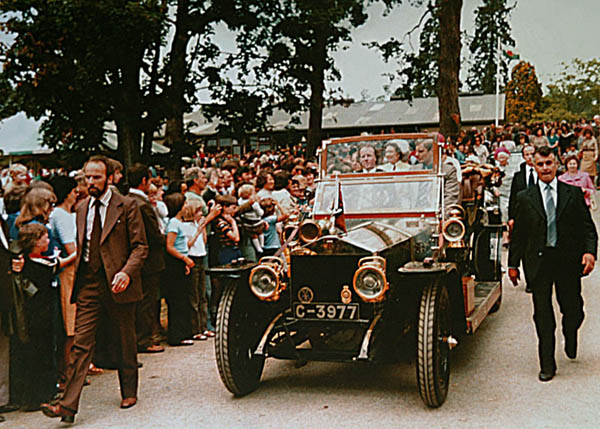 Picture 5
The old Kenya number plate is still proudly mounted on the front - witness to a long and chequered history. Being a fine sunny day, the roof has been stowed and the car is seen configured as an open tourer in the above picture.
Picture 6
In the following picture, we see a curious wicker basket mounted on the running board outside the right passenger door. This is for the stowage of parasols and walking sticks, which were much in fashion during the era that the car was built. Besides the main coachwork, notice also the wheels and rear fenders which which are now authentic to vehicle's era - an improvement over the rough and ready bits and pieces that nevertheless served the Rolls well through its period as a school bus in the Kenyan bundu.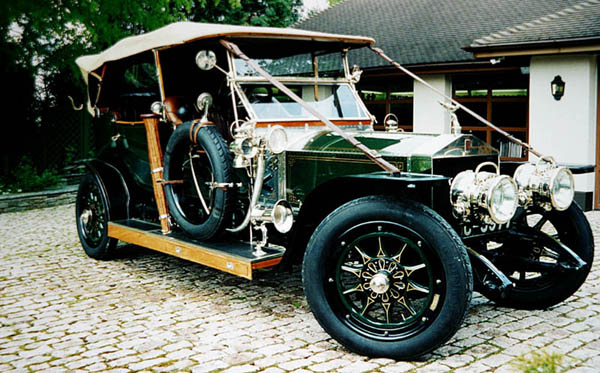 Picture 7
---
Postscript - a visit to the old School Bus by some former pupils (May 2011)
On the initiative of an Old Pembrokian, the current owner of the Rolls was contacted, and he graciously agreed to host a visit by some former pupils of Pembroke House to visit the old bus and see her again some 50 or 60 years later.
We are happy to report that the old Lady is in beautiful shape, now retired in as fine a raiment as would befit Le Roi Des Belges. She is living in the company of a whole stable of other aged but fine chariots of a former era.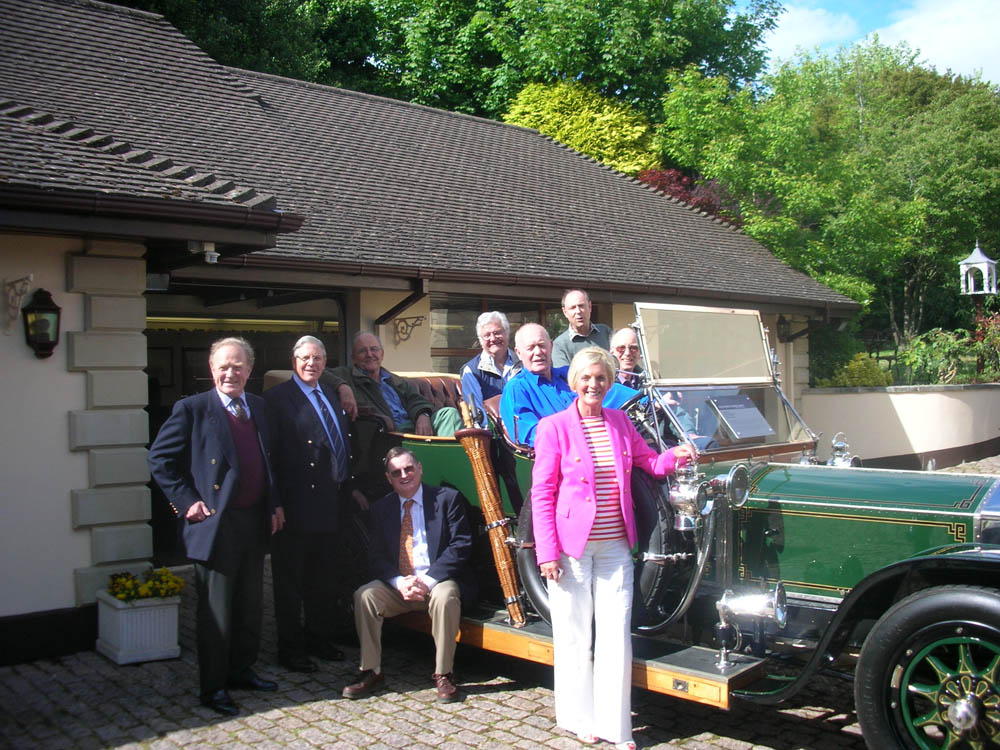 May 2011 - The old Pembroke House Rolls Royce with left to right former pupils:
George Streatfeild, Tony O'Hagan, Roger Morrall, Robert Franks, Nigel Hall, the current owner, Richard Brown, Keith Anderson, and in front the wife of the current owner.